705 Gold Lake Drive, Ste 350 – Folsom, CA 95630 – ph# (916) 939-6800 – fax# (916) 939-6874
info@bodyconceptsinc.com
Skills Clinics and Coaching
"The training allowed me to meet my goal with confidence. I'm a much stronger rider." "My bike skills, confidence, strength, spinning and overall efficiency improved dramatically." "Great coaching and fun." "You'll learn things you never thought you needed to know." "You'll never see Monitor Pass as a hill again…it's a roller."
Skills Clinics Faster-Further-Safer-Smarter
The objective of these clinics is to offer a flexible, affordable and effective process for any rider to achieve specific, measurable goals developing the fitness, skill and knowledge to become an accomplished cyclist.
Structure
Group:
These Custom Clinics average 4-hours starting with a 1-hour lecture and 3-hours of on-the-bike skills development at $60/rider. To reserve a clinic date, select a clinic topic and have a minimum of 5-riders prepaid in your group. We can customize options and length of clinics to meet your needs.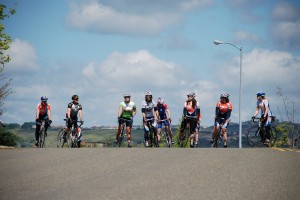 Private:
Private clinics are also available at $80/hour.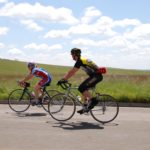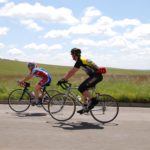 Clinic Options
Braking –learn to control your bike speed from changing your pedaling effort, to aerodynamics to panic braking
Cornering – whether it is slow turns on the bike trail or ripping crit corners you can improve your speed and confidence
Climbing – develop technique seated, standing, different hand positions, steady state or power climbs
Descending –improve your safety, efficiency and confidence to fly down hill
Group Ride Skills – learn pace lines/pack riding do's and don'ts to be safe and economical
Balance and Agility – learn to handle your bike to avoid obstacles, increase your efficiency and confidence
Racing – starts, attacking, blocking, bridging, sprinting, tactics, strategy and more
Pedaling technique – learn drills and techniques to improve your efficiency and power
Equipment– selection and adjustment for performance and safety from bike gear to rider apparel
Interval Training – learn time trial, sprint & climb intervals to boost your speed, power, strength & endurance for your event
Flexibility/Strength – learn strength training and flexibility drills specific to the needs of cyclists
Training Physiology – what kind of training makes a better rider? How to monitor your effort, zones, power and more
Nutrition – no hype just the facts for endurance athletes
Fun – enjoy learning something new with fellow riders…
Coaching
We offer a variety of individual and group coaching programs to meet your needs and goals. To find out how we can benefit you, we offer a free 30-minute consultation to discuss options and benefits of a professional coaching program.
Please call to set up an appointment at: (916) 939-6800.