2011 Body Concepts Race Team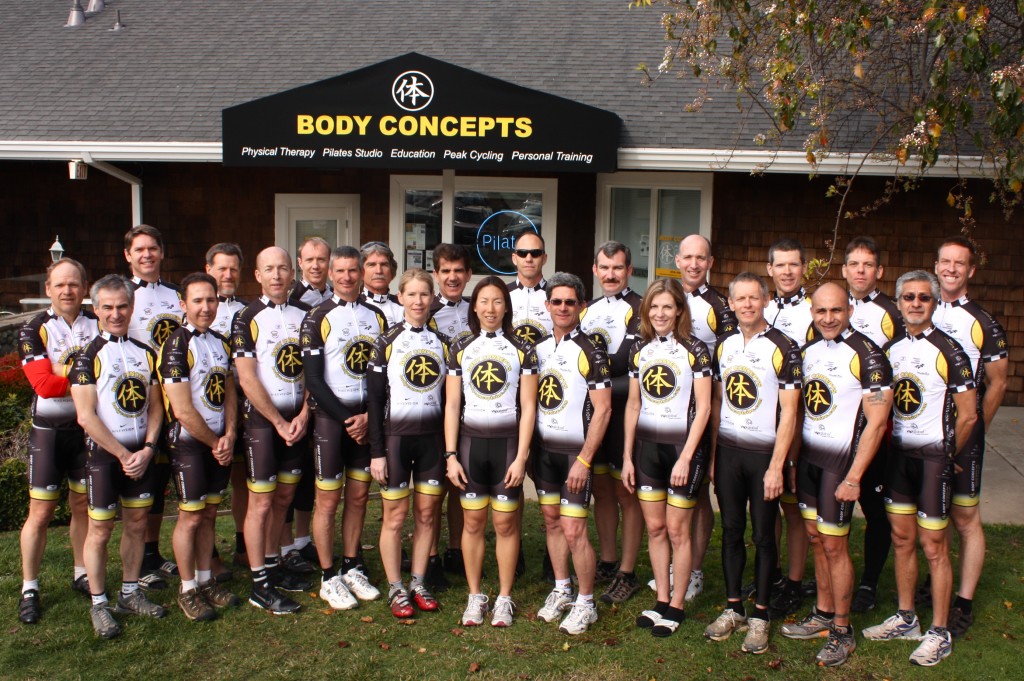 2011 Body Concepts Race Team, some members not present
The Body Concepts Team is a Developmental Race Team focused on teaching fundamental bike skills, team tactics/strategy and proven fitness programs for entry level racers (category 5 and 4's) with emphasis on the Master's categories and a Women's program.
Our goals are to develop well-rounded riders who understand and appreciate team work and apply that team work for effective race results. Body Concepts races by the rules of the playground:
Have fun
Play with, not against, each other
Be fair
Be helpful
Share the ball
While Road Racing (road, criterium & time trials) makes up the majority of our races, team members also compete in MTB, Cyclocross and Triathlon racing. They also often ride in century events and other charity events including Team Will.
Folsom Challenge Criterium, part of the Folsom Cyclebration, is our Team Race each year. In 2010 we had over 500 racers attend and look forward to continuing to provide a quality race experience for every athlete. As part of this race, The Richard Lucas Cup is engraved with the name of the winner of the Masters 35+ Cat 1-3 race each year.
If you are interested in joining in the fun, contact Rob Kopitzke, team coach.
Faster l Farther l Safer l Smarter
Endurance l Strength l Power l Speed l Skill l Intention